"Can Private Equity, Venture Capital and Startups

be one of the Solutions

to the Problematic Greek Economy"
Speakers / Presentations
| | |
| --- | --- |
| Speakers of Panels | Coordinators of Panels |
| | |
Athanasopoulos Dimitrios
Group Managing Director, Axia Ventures Group Ltd
Prior to Axia, Dimitrios was a Director of Axia Ventures Ltd, an alternative investments and corporate finance advisory boutique focusing on global institutions, corporate clients and family offices. Prior to joining Axia Ventures Ltd, Dimitrios worked for Fix Asset Management (FAM). Dimitrios has also worked in the Private Wealth Management divisions of Salomon Smith Barney and Morgan Stanley in New York

Dimitrios holds a B.B.A. in Finance and Investments from the Zicklin School of Business, Baruch College.
Topic will be announced soon
Ballas Alexis
Co-Founder, Fashinating Ltd.
Alexios is the founder and CEO of Fashinating.com. Prior to that he had been the founder of Tribedownload.com (sold 0.5Μ minutes of digital music), Nestle Cereals Global Account manager and has worked for companies like OgilvyOne and Upstream. He is also a postgraduate of London School of Economics with distinction.

His current project, Fashinating, has received 95,000 € in angel and seed funding and is growing rapidly. Fashinating aims to change the way consumers discover new fashion products online. The service gathers 100,000 fashion products and then allows its users to find what they want based on their unique taste.

Fashinating has a pending US patent for its business process, five times better engagement of users compared to the industry, 250 agreements with Greek and International eshops (like GAP, FCUK, Esprit) and five co-branding solutions with publishers like Microsoft, Liberis and Pegasus (with traffic of over 13M visits). Through its service Fashinating also provides trend forecasting for large fashion houses to ensure that they produce based on market demand.

Although the project started with the Greek vertical, it recently launched its UK version on Fashinating.co.uk as it aims to export its unique product to the world.
Innovating in Greece. Is it possible? A Fashinating case study.
The safest way to make money in the Greek market was copying a successful model from aboard. The Greek market though is and will be in decline for the years to come. Exporting products and ideas comes to one's mind, but is this possible? Fashinating is a great example of a company that tries just that. Having experimented in the obscure Greek market, the company is ready to export a very mature and unique product to the word. The presentation will provide an overview of the steps so far and the possibilities available for International expansion.

Fashinating has a pending US patent for its business process, five times better engagement of users compared to the industry, 250 agreements with Greek and International eshops (like GAP, FCUK, Esprit) and five co-branding solutions with publishers like Microsoft, Liberis and Pegasus (with traffic of over 13M visits). Through its service Fashinating also provides trend forecasting for large fashion houses to ensure that they produce based on market demand.

Although the project started with the Greek vertical, it recently launched its UK version on Fashinating.co.uk as it aims to export its innovative product internationally.
Charami Despoina
Online Marketing, Gnostix
Despoina is an online marketing expert with 6 years experience in Online Marketing and eBusiness Development. She has worked in both B2B and B2C markets worldwide. Despoina has also had enormous success in Greece introducing Greek companies to online marketing. With her strong background in 'all things online' – website project management, SEO, PPC, mobile app marketing, email marketing, CRM – Despoina leads the Gnostix team's online marketing strategy.

Despoina holds a postgraduate degree in Marketing and Communication with New Technologies from Athens (ASSOE) University.

You can contact Despoina via LinkedIn or Twitter @dcharami
Social Media & Entrepreneurship in Greece
In this presentation Gnostix will give an analysis of the state of Start-ups and Entrepreneurship in Social Media in Greece.

The results of our social media investigation will give insight into the following:

Greek startups, Greek entrepreneurship and what the world is thinking!
The "who's-who" of start-ups and entrepreneurship in Greece
Where investments are focused given the economic climate in Greece
How current Greek politics is affecting businesses and start-ups
What's going on in the industry, what's getting people talking & what they are saying
Gnostix (a Greek start-up!) will present these trends and insights using the Gnostix Social Media Monitoring and Analytics tool - a platform that enables organizations to become Socially Engaged Enterprises, with the power to understand and gain insights about social media through metrics, measurement, sentiment and analytics reporting.
Christoforou Alex
CEO at Wadja, Inc.
Topic will be announced soon
Constantinou Andreas, Ph.D
Managing Director of VisionMobile
As Founder and Managing Director, Andreas is responsible for steering the company strategy and products at VisionMobile. He has ten years experience in mobile having led strategy projects for brand-name clients across the industry, including Nokia, RIM, Telenor, Telefonica, Vodafone, Microsoft, Intel, Qualcomm, Gemalto and Tieto.

Andreas is also an Adjunct Professor at Lund University, Sweden and teaches Entrepreneurship at the Athens Economics University. He holds a Ph.D. in Image & Video Compression from the University of Bristol, UK.

Prior to founding VisionMobile, Andreas spent 3 years at Orange's Research & Innovation division. His interests include uncovering under-the-radar industry trends and mapping the mobile industry. When not hopping on planes, Andreas spends his time in Athens, Greece.
Coordinator of the 1st panel (22/6)
Diallinas Panos
Regional Director, Eurofast Global
Panos joined the organization in 2007 as our Regional Director responsible for our business development activities in across our twelve offices in Lefkosia, Athens, Sofia, Bucharest, Belgrade, Podgorica, Tirana, Skopje, Zagreb, Pristina, Banja Luca, Sarajevo, Cairo and Alexandria.. Panos is a Member of the Board, responsible for the operations of Eurofast in the Region since 2010. Panos consults our local and international clients on corporate issues with a special focus on tax related issues for liquidations, joint ventures, mergers & acquisitions and re-organizations.

Panos has conducted numerous presentations at international conferences, seminars and meetings focusing on tax related matters, including issues related to amendments and the implementation guidance on double taxations treaties, tax planning and structuring, real estate transactions.

The appropriate place for a startup to setup and how to move forward
During the presentation an attempt will be made to find the most beneficial jurisdiction in relation to the type of operation. We will compare a number of onshore jurisdictions including Bulgaria, Switzerland, Cyprus and provide an analysis on how they can be used to make your tax position and operations optimal.
Drandakis Nikos
Founder of TaxiBeat
Nick Drandakis is the founder of Taxibeat, a revolutionary mobile service that aims to disrupt the global taxi industry in many ways.

He was a web developer in the web's early years, having created his first startup, Suppline.com, back in 1998 during the days of the dot com bubble. Suppline was a B2B e-supplies vertical focused in the hospitality industry.

After his first startup's failure he worked for a number of Greek e-commerce companies on business development roles, and at 2007 he created his second startup, Sync.gr which proved to be the biggest greek blogs aggregator (http://blogs.sync.gr) and a social networking service for all Greek bloggers, with great traction in the following years. Sync.gr monitored daily more than 60.000 Greek blogs in real time, with 45.000+ registered members.

Having failed to create sustainable business model with adequate revenues to keep the service going, Nick and his team stopped developing the service and focused building Taxibeat by late 2010. The company received seed funding from Openfund at January 2011 and officially launched the service in Athens at May 2011.

After a successful Athens launch, Nick drivers Taxibeat's expansion in 5 new cities, in 4 countries around the world.
Going from 0 to 1
To create a startup in not about going from 1 to n, that is, create something that already exists with potentially some minor modifications. Creating a startup means finding a new business model, creating a product or service that never existed before, that changes people's lives for the better, and probably creating a new industry or changing an existing one. In other words, go from 0 to 1.

When this happens successfully, others take your idea and copy it from 1 to n, (and this is not bad) while you expand your idea to the world. This is the story and vision of Taxibeat.
Gogos Roberta
Product Design, Marketing, Gnostix
With close to 20 years of experience in Asia and Europe, Roberta is responsible for Product Design and Marketing at Gnostix. Motivated by the lack of satisfactory social media monitoring and analytics tools in the market, Roberta decided to take matters into her own hands and design the tool she wanted to use as a Social Media Strategist. Roberta is contributing author to a number of blogs and focuses on social media, culture-specific communication, collaboration and social learning.

Prior to Gnostix, Roberta worked for a number of technology start-ups, where she developed and implemented social media strategies resulting in demonstrable increase in traffic, engagement, lead generation and brand advocacy.

You can contact Roberta via LinkedIn or Twitter @rgogos
Social Media & Entrepreneurship in Greece
In this presentation Gnostix will give an analysis of the state of Start-ups and Entrepreneurship in Social Media in Greece.

The results of our social media investigation will give insight into the following:

Greek startups, Greek entrepreneurship and what the world is thinking!
The "who's-who" of start-ups and entrepreneurship in Greece
Where investments are focused given the economic climate in Greece
How current Greek politics is affecting businesses and start-ups
What's going on in the industry, what's getting people talking & what they are saying
Gnostix (a Greek start-up!) will present these trends and insights using the Gnostix Social Media Monitoring and Analytics tool - a platform that enables organizations to become Socially Engaged Enterprises, with the power to understand and gain insights about social media through metrics, measurement, sentiment and analytics reporting.
Goudinakos Stratos
Chief Risk Officer, ATE Insurance
Stratos Goudinakos, a veteran floor trader, has been actively involved in Capital Markets and Finance, Banking/Investment Banking /Asset Management/Insurance for over 20 years.

Started out at London's LIFFE as an options market maker/Director of Investments, built and managed complex derivative portfolios (inter - intra volatility spread structures).

On his return to Greece joined NBG Group, Head Derivatives & Proprietary Trading; managed the desks of market making, arbitrage and sales, set up an international prop desk and was also responsible for hedging the bank's bond book. He, consecutively, moved to NBG's asset management, as Chief Investment Officer.

In succession, participated (partner) in the buyout of an investment company and its extensive restructuring; in addition, developed and started up Ulysses Global Macro Hedge Fund which invested mainly in high grade markets on currencies, bonds, stocks, indices and commodities. Member of Investment Committees in Capital Management; moreover, managing own assets, trading in international derivative markets.

For the last two years he served at ATE Bank's Board, responsible for Funding and Liquidity. He also sits in a number of Boards for ATE Bank Romania (Audit Committee, President of Risk Mgnt Committee), ATE AEDAK, and ATE Insurance. Currently, he is the Chief Risk Officer of ATE Insurance (Solvency II).

Holds a Diploma in Chemical Engineering of Patras University in Greece, a DBA from Cardiff Business School University of Wales, and an MBA from CASS Business School of City University; also, holds certificates from TEE, SFA and the HCMC in Market Making & Asset Management.
Coordinator of the 1st Round Table (21/6)
Katsioulas Tom
Consultant to Startups Entrepreneurs, Silicon Valley
Mr. Katsioulas located in Silicon Valley, has over 25 years of experience in marketing and business development of technology, including software, microelectronics and design automation.

He has a consulting practice assisting startup companies with business strategy, marketing revenue models of high technology and venture capitalists with technology due diligence.

Most recently, he organized a Business Acceleration Program (BAP) in Greece for prominent technology startups on how to expand globally.

Previously he was a Sr. VP of Strategy at Forte, Chair of the Industry Working Group at the Fabless Semiconductor Association which published a guide for IP business models and licensing.

Mr. Katsioulas was the founder & CEO of AmmoCore Technology where he raised over $14 million and built a unique business model.

Previously he was a strategy consultant at Synopsys Corp. and a marketing director Cadence Design Systems, where he led the growth of a product line from $50 to $300 million.

Earlier in his career he held positions in technical marketing, applications, chip design and software development at Digital Equipment Corp.

He holds a B. Eng from the University of Bridgeport in Connecticut and Master's from EECS from UMass, Amherst.
Topic will be announced soon
Kikidis John
Chairman and CEO of Eyelead Software
John Kikidis has over twenty years of business experience in software, electronics and semiconductor industry. An experienced entrepreneur and technology executive, he is founder in a number of technology innovative startups. He is co-founder, Chairman and CEO in Eyelead Software, a leading edge software developer, founded in 2007 as a University of Patras spin-off, focusing in next generation 3D entertainment applications and visualization technology. He is also co-founder and CEO of Analogies, a new high speed analog/mixed signal semiconductor IP company established in Patras Greece in 2006. He has served for 7 years in Intel Corporation in a number of management, marketing and engineering roles, the latest as Strategic Marketing Manager in Optical-Networking Components Division, Communications Infrastructure Group where he was responsible for the strategic assessment of worldwide market segments, emerging technologies and intellectual property needed for the optical high speed physical layer silicon devices, driving Intel's High Speed Physical layer roadmap products and participating in fibre optical communication standards and advanced architecture efforts. He was also the Business Development Manager for GiGA Hellas, a GiGA A/S subsidiary company, driving the establishment of the Greek site as GiGA A/S' systems engineering design centre chartered into in creating line card reference designs that utilized GiGA A/S's optical physical and framer products. He got his Diploma in Electrical Engineering, in 1990, from the Department of Electrical and Computer Engineering, University of Patras, Greece, where he is also a PhD candidate. He is author to a number of patents and a considerable number of referred and invited publications.
Enabling Leading 3D Mobile Game Development
Kiritsis Constantine, Ph.D
Entrepreneur
Constantine is Founder and MD of StudySmart.gr, a company offering Professional training and information on education, Founder and President of the non profit organization Teachers Without Borders Greece, Country & Regional Director for Global Marketing Network, and VP for Young Leaders Hellas. StudySmart is a partner with ICAP in Greece offering Professional Qualifications and works with PwC in the wider CEE region. Constantine is also Curriculum Development Expert for PwC's Academy in Serbia, consultant & Professional Trainer for PwC in the CEE (for ACCA, CIMA, CIA), PT Lecturer for the American College of Greece on Business Strategy and Entrepreneurship (MBA) and consultant for Ekpaideftiria Douka. He has extensive experience in education and professional training, as former Head of PwC Academy in Greece and by setting up Globaltraining (start up in 1999) in Greece, serving as a Partner - Executive Director for more than a decade.

He is the author of the first educational guide offered in Greece since 2004, has translated and launched 8 business titles in cooperation with Management Pocketbooks UK and developed the outline, syllabus, curriculum and mapping system for a Mini MBA programme being offered in the CEE in association with PwC. He has been a motivational speaker on entrepreneurship & education in over 100 events. He teaches on 4 different Professional qualifications programmes and he has been teaching topics such as Strategy, Entrepreneurship, Business Planning and HR (for the Universities of: Surrey (UK), Strathclyde (UK), Henley (currently University of Reading UK), Nicosia (CY) and PwC Academies in Europe. He has delivered over 7,000 hours of professional training in 11 countries since 1997.
Coordinator of the 1st panel (21/6)
Kokoni Zoe
Director, International Business Services Division, Eurofast Taxand, Cyprus
Zoe Kokoni is Director in the International Business Services Division at Eurofast Taxand Ltd. With more than 20 years of experience in taxation issues, she is the Head of the Domestic Tax Department of the company. Zoe specializes on the estate duty, the internal tax legislation and its applicability for a great number of years. Her extensive wealth of experience concerning advanced domestic taxation matters has enabled Zoe to provide our company with strong administrative heritage incentives.
She is a regular participant and speaker in various international and local conferences concerning tax related matters.
The appropriate place for a startup to setup and how to move forward
During the presentation an attempt will be made to find the most beneficial jurisdiction in relation to the type of operation. We will compare a number of onshore jurisdictions including Bulgaria, Switzerland, Cyprus and provide an analysis on how they can be used to make your tax position and operations optimal.
Kolovou Vicki
Entrepreneur
Vicki Kolovou is the founder of Taggzy, an intuitive platform for creating mobile campaigns, without technical knowledge. The venture targets ad agencies, marketeers, fashion brands and retailers.
In the past she has founded netWire, a web and mobile development solutions agency. Services included web development, mobile applications and social media solutions for the Fashion & Retail Industry.
netWire started ermoumag.com and StreetGuides. ermoumag is a bilingual online Fashion and Shopping magazine with 50,000 monthly readers and over 12 editors covering not only the fashion scene around the world, but also provides related articles on health, fitness, sustainable living and aesthetics. StreetGuides included major shops in Athens, with Ermou.gr as its flagship fashion street guide of Ermou Street- the most well know fashion high street in Athens Greece.
Vicki grew up in Australia and is first generation Greek-Australian. In the 80s, she moved to Greece after completing High School in Sydney. She has a background in Food Technology from the Technical University of Athens and a degree in IT & Computing from the UK Open University. She worked in magazine publishing for 16 years in the DTP and layouts division and later embarked in creating her advertising agency, netWire.
To support developers, media professionals and entrepreneurs in Greece, she has been a helping member for Girl Geek Dinners, has co-organised MediaCamp. In 2011, she began the Startegy initiative calling upon 6 other entrepreneurs, as co-founders, in the hope of motivating people to start their own ventures. Similarly, since 2011 she is co-organising MobileMonday™ (MoMo) Athens to help the mobile community in Athens join the open community platform of mobile industry visionaries.

Specialties
Experience in design, creativity, branding and identity awareness, social shopping and retail solutions. Networking. Enjoys meeting and talking with people from all over the world.

http://gr.linkedin.com/in/netwire
Coordinator of the 2ndt panel (22/6)
Koulis Nicos
Head Private Equity of Eurobank Equities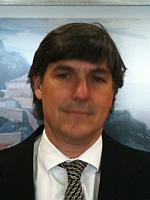 Mr. Koulis is the head of the private equity group of Eurobank EFG Equities, an entity affiliated with Eurobank EFG. The private equity group, which manages € 60 million of investments, invests in rapidly- growing, mostly export-oriented companies in Greece, Turkey and the Balkans. It focuses on growth capital by acquiring large minority positions of established, export-oriented companies in need of capital to fund their growth. The last two years the group, which acts as advisor to a number of individual and institutional investors including Eurobank, has made four investments, the most recent last December.

Mr. Koulis started his career with McKinsey & Company in New York. He them moved to investment banking, first with the M&A Group of The First Boston Corporation and, later with Bear, Stearns & Company where he raised to the level of Sr. Managing Director in the Financial Institutions Group. In 2002 he established a financial advisory firm through which he advised clients in M&A, capital raising and restructurings in the US, Japan, and Greece.

Mr. Koulis is a graduate of the Economics Department of the University of Athens (1979) and holds an MBA from the Wharton School, University of Pennsylvania (1984).
Private equity has always been opportunistic
Private equity shops have always been opportunistic, flexible and able to make decisions quickly. They are not subject to regulation, which hinders the flexibility of other financial institutions. Instead, they are only responsible to their investors and their management's understanding of market dynamics. This has allowed them to seize market opportunities, tailor their services to current needs and, for the best of them, to make above average returns for their investors and themselves. In essence private equity represents capitalism at its best: it is optimistic, energetic, often contrarian; it works unabashedly for the enrichment of the investors and the managers and, in the process, provides an invaluable service to the economy and society.

We attempt to play a similar role in the current Greek environment. By aiming to generate attractive returns for our investors, we play, we believe, a small but important role in enhancing growth and even ensuring the survival of several export-oriented, growing companies. These companies face extraordinary difficulties to secure needed financing as the current restrictive credit policy of the banks is coupled by deteriorating trade terms and often inability to fund working capital. We fill that gap by providing much needed growth capital.

Other private equity or venture capital funds can play similar roles by filling financing gaps left by Greece's capital allocation system.
Koutsoyannopoulos Giorgos, Ph.D
Co-founder, Chairman and CEO of HELIC
Dr. Yorgos Koutsoyannopoulos, a Helic co-founder, the Chairman and CEO of the company since its inception in 2000, is responsible for corporate strategy and business development. His vision of a cutting-edge EDA company with a global reach has largely defined Helic's corporate identity. With H/Q in CA, sales offices in Japan and Germany and a R&D base in Athens, Helic develops and markets Electronic Design Automation tools for the semiconductor industry. During his tenure at the helm of Helic, the company has managed to sell EDA products in the US and Japan to big semiconductor corporations such as Intel, AMD, Toshiba, Sony, Fujitsu, Intel, Freescale and Broadcom, reaching more than 60 in the past 2 years. At the same time the company has raised $13M from reference investors such as Sun Microsystems founder, Andy Bechtolsheim, VCs, strategic investors and grants from the Greek state. Since 2007 he has been Chairman of the Board of Directors of the Hellenic Semiconductor Industry Association, a non-profit organization which he helped grow from 12 to 50 corporate members in less than 2 years. In 2008 he co-founded Nanotropic, a digital EDA outfit to go after the SoC power integrity and optimization market. He has published 14 scientific papers in refereed journals and international conferences with more than 300 citations and has been a reviewer for IEEE Transactions of Electron Devices and the Design Automation Conference. He is a member of the Digital Economy Committee of the International Chamber of Commerce in Paris (2011), member of the Technical Chamber of Greece (1996) and a Senior Member of IEEE (1993). He got both his diploma and PhD in Electrical and Computer Engineering from the NTUA in 1995 and 1999 respectively and has attended executive courses in Harvard and London Business Schools in leadership and marketing.
What is the microeconomic development model that will expedite Greece's exit from the macroeconomic slump it has fallen into?
The creation of small multinationals based on the Greek talent pool and brain, with global reach and little upfront investment, will be the solution. The new administration has to try hard to take away all the obstacles in front of such startups in order for them to flourish. Helic, along with another 100+ existing successful startups in technology/science are the role models to follow. In the next 2-3 years we must make whatever is necessary to help found 400-500 new technology startups to save our country. That's the only recipe to exit the crisis!"
Krokidis Xenophon, Ph.D
Founding Partner of I&GS Capital
Dr. Xenophon Krokidis is one of the founding partners of Innovation and Growth Services (I&GS) a UK based equity investment and business development firm. I&GS' clients include first-time entrepreneurs, as well as established companies in peripheral and emerging markets aiming to overcome obstacles to their growth and become leaders in their sectors.

I&GS seeks to provide investors with strong and sustainable returns in high-growth sectors by investing in companies specializing in the Life Sciences, Environment & Energy, Food & Agriculture and IT.

Dr. Krokidis is the founder and Managing Director of Scienomics, a global player in the area of scientific software. Dr. Krokidis in his career has also supported several venture capitals business plan evaluation and has also supported stat-ups in their business development in technological and food&beverage sectors.

Dr. Xenophon Krokidis holds PhD degrees in Theoretical Physics and Mathematics from the Universities Pierre et Marie Curie, France and Berkeley, USA respectively.
Innovative Private Equity Investment in the Making of Global Market Leaders
Greece- based companies face a severe and unfriendly economic and financial environment seriously compromising their competitiveness locally and internationally.

I&GS Capital as a founding partner of the Hellenic Change Fund (HCF) has developed a sustainable model of firm growth which relies on innovative private equity funding and on hands change management. Thus the goal of the HCF is to invest through private equity in Greece -based small medium sized enterprises (SMEs) – the backbone of the Greek production structure- and through an on hands managerial involvement to transform them into global players and thus generate robust and consistent returns for both the companies involved and our investors.

The hidden competitive advantages of the selected companies as well as the opening up of new unexplored global markets set two additional core parameters of the HCF funding and investment strategy.

At this stage HCF aims to invest in SMEs in the food and beverage (F&B) sector, a flagship industrial sector in the Greek economy, with an underutilized competitive potential reflected in the random presence of F&B Greek SMEs in the international markets.
Mallios Kostas
Vice President at Intellectual Ventures
Kostas Mallios is at the forefront of technology's latest journey, creating new paths across the invention landscape. He believes in the power of ideas and the individual's ability to make a difference.

As a Vice President at Intellectual Ventures, Mr. Mallios is focused on how intellectual property and invention can help solve the world's biggest challenges. More specifically, he is building new IP based business models that catalyze the formation of new companies and build new innovation ecosystems to address large scale opportunities.

Prior to Intellectual Ventures, Mr. Mallios spent 15 years at Microsoft Corporation. At Microsoft, he held various executive level positions in product development, M&A and ecosystem marketing. Prior to leaving Microsoft, Mr. Mallios was as a General Manager in Corporate R&D as the head of Rich Media Labs and Group where he defined product strategy and market development reporting to the Microsoft CTO and the Chief Software Architect.

Mr. Mallios has studied at Rensselaer Polytechnic Institute and Sienna College.
Topic will be announced soon
Manglis Aggelos
President and Managing Director of Atlantis Consulting
Angelos Manglis is the President and Managing Director of ATLANTIS Consulting S.A. He holds an MSc in "Technical Change & Industrial Strategy" from PREST Institute of the University of Manchester and a Bachelors Degree in Civil Engineering from the Democrition University of Thrace. Through his support in RTD project management and his contribution to the formation of strategies for technology and business development, he has developed a portfolio of strong working relationships and contacts with many high-technology and IT companies, as well as policy makers globally. Honorary member in the HAMAC Association for contributing to the establishment of the Hellenic Mobile Cluster and the implementation of the HAMAC vision. He is the coordinator of MOBIP - "Mobile Services Innovation Platform" of E.U., which aims to support the competitiveness of high growth businesses in the mobile services sector. He is also the facilitator of Hellenic Mobile Cluster and the coordinator of the EMMINVEST project funded by DG Enterprise and Industry which aims at developing the co-investment mechanisms and culture of VC in the mobile and mobility sector in Europe.
Topic will be announced soon
Nikolaidis John
Co-Founder of Niobium Labs Ltd
John Nikolaidis is a co-founder of Niobium Labs, a mobile tech startup that has launched warp.ly, a new technology that takes mobile marketing and mobile loyalty to the next level. Warp.ly address all of mobile marketing' s "fatal flaws" and opens up a new world of opportunities for brands and app developers.
Warp.ly enables APPs to directly receivefully branded Rich Mobile Interactive Campaigns via Push notifications.

John is an seasoned entrepreneur, with more than 20 years' experience in International Business Development in a B2B environment and a proven record of successfully starting new business in APAC, EMEA and LATAM for many listed mobile tech companies including Velti (NASDAQ) and InternetQ (AIM).

Being a results oriented manager, and having more than 7 years experience in mobile VAS products and mobile marketing, John has been the driving force behind warp.ly product design, and is now focused on actively forming international partnerships.
Turning weakness to strength: The future of Mobile Marketing
Mobile marketing' s big promises have not come to fruition. What were the reasons for this failure to reach its potential?
How can those failures be addressed today? Could the smartphone ecosystem hold the answer, and if so, what are the repercussions of this in the marketing ecosystem? Taking into account recent mobile trends that shape shift the entire domain of mobile marketing, most brands haven't yet set out to incorporate a solid mobile marketing strategy into their overall communication plan and have a vague understanding of the potential the new medium offers.
Mr. Nikolaidis will showcase current trends and effective go to mobile market strategies that go beyond engagement and branding by creating new revenue streams and resulting into hard sales.
Nikolopoulos Vassilis, Ph.D
CEO and Co-Founder, Intelen
Dr. Vassilis Nikolopoulos is the CEO and co-founder of Intelen, one of the most dynamic and emerging Greek start-ups, in the domain of smart grid applications and energy information systems, which recently completed a first seed investment round. From 2005 to 2010, Vassilis worked on technical trend forecasting methodologies and innovation management procedures, focusing on the Big Data problems applied to Utilities and the Energy Sector (Smart Grids).

Recently, the US VC magazine Red herring voted Intelen as one of the top-100 most innovative companies in Europe and on the same year Intelen wins the global award 2010 from red herring, as being in the top-100 in the world. In 2011, Intelen starts its deployment and expansion to Silicon Valley and Boston. Also, in 2011 Vassilis' company is recognized as a best practice in eco-innovation by OECD and also wins the World Smart Grid Innovation contest by Siemens (2011), applying disruptive methodologies to big data decision problems on energy streaming information from smart meters. Currently Intelen deploys smart meters and cloud meter data management services for utilities and big corporate customers in Greece Cyprus and US (California and Boston), handling complex real-time energy information downs to secs and providing energy decision making in real-time for the billion smart grid market sector.

He is a valedictorian Electrical Engineer from Dundee University, Scotland. He also holds a Master and Diploma in Control theory from Imperial College London, specializations in Marketing and Entrepreneurship from LSE, Engineering majors from the Ecole Polytechnique of Paris and finished his PhD in Electrical and Computer Engineering at NTUA, focused on real-time big data decision making.
CleanTech Investments: Fundraising and entrepreneurial strategies in the Smart Grid sector by Intelen
The future trajectory of investments in clean power projects over the next decade will be determined by the strength of policies adopted by G-20 countries. If clean energy policies are strengthened significantly in the coming years, some $2.3 trillion will be invested in clean power assets over the next 10 years, offering companies and countries enormous opportunities to compete for investments, jobs and export markets. Although cleantech-focused funds did not see a decline in capital raised in 2009 (unlike the majority of other sectors), 2010 was more disappointing, with overall fundraising dropping back to 2006 levels. However, with over 80 purely cleantech-focused funds currently seeking $23.5bn in capital, there is clear potential for the industry to resume the growth it has been experiencing in recent years as we move into 2011 and beyond. And one of the most emerging and fast-changing markets is the Smart Grid market and the combination of IT and Energy in order to solve big CleanTech problems.

In this talk, Intelen's interesting case will be analysed, from the initial R&D idea stages to the seed round completion, by accelerating development and growth towards Series A. The whole fund raising life cycle will be presented and some alternative strategies to attract investments for the smart grid and cleantech.
Palandjian Onic
General Manager, Europa Aluminum Systems
Onic is an experienced manager of industrial corporations, venture capital funds and technology companies in Europe and the USA for the last 20 years.

He is currently the CEO of Europa, the strongest aluminium extrusion corporation in Greece. For the last 6 years, he was the CEO of Herco, the most efficient clean-tech factory of its kind in Southeast Europe. Onic concurrently served as the Investment Director of Capital Connect, a venture capital fund he joined since its establishment.

Previously, Onic headed the expansion of Velti (NASDAQ: VELT), the leading technology provider of mobile marketing solutions. Prior to that, he founded and sold two technology companies, ihavemoved.com Ltd (acquired by Royal Mail Plc) and ichziehum.de GmbH (acquired by Deutsche Post AG). Earlier, he was an executive at Dorian, a leading ship-owning Group.

As an advocate for socially-responsible growth, Onic frequently gives lectures at Universities and speaks at conferences. His two TEDx talks and his volunteer work with UP Greek Tourism gained international coverage.

He studied in Boston and earned a BSc in Management from Bentley and a CSS in Business Administration from Harvard.
Small country BIG BUSINESS
Panayotopoulos Litsa
Partner Boston Hamilton Executive Search Services and Treasurer & President of Innovation and Education Committee American-Hellenic Chamber of Commerce
Mrs. Panayotopoulos is Partner of Boston Hamilton Executive Search Services.

She has served in managerial positions and as Managing Director in multinational companies (Control Data, Oracle, OTE Academy, Geranos, etc.) in Greece and in many countries (US, Canada, Europe, Middle East, Africa).

She is an active member of the Board of Directors of many non-profitable distinguished organizations, among these: "American-Hellenic Chamber of Commerce" (Treasurer), "Innovation & Education Committee of the American-Hellenic Chamber of Commerce" (Chair), "I.O.B.E. - Foundation for Economic & Industrial Research", "The Hellenic-Serbian Business Council", "Junior Achievement-Greece", etc.

She has served as President in many other non-profitable organizations: EEDE-Hellenic Management Association, ALBA-Athens Laboratory of Business Administration, Business Association, etc).

She studied at the London University and holds an MSc in Computer Science.
Conference Opening (21/6)
Papadopoulos Giannis
Co-founder and CEO Attica Ventures
Giannis is co-founder and CEO of Attica Ventures – a venture capital management company - since 2003 (www.attica-ventures.com). Attica Ventures has € 65 million under management (Zaitech Fund I and Zaitech Fund II). Giannis has been in the venture capital market since 1999 and has substantial experience in raising and managing funds and SME's investments in Greece and SE Europe. Attica Ventures has completed 12 investments in Greek SME's, which have achieved substantial and constant growth rates and have received many and important business awards, leading to the creation of more than 800 new work positions. Four of them have already been listed in the Athens Stock Exchange. Additionally, Attica Ventures was honored by the Athens Chamber of Commerce & Industry with the ACCI award for its contribution to employment growth in 2011.

Giannis has served as an executive on the BoD of various public institutions, asset management companies, public listed companies and venture backed enterprises (Public Power Corporation – the largest Greek company, Hellenic Tourism Development Co. the leading Greek real estate asset manager, ISAP, Attica Wealth Management, mastihashop, Doppler, Foodlink etc.).He addressed many seminars and conferences on entrepreneurship, investments and venture capital, both in Greece and abroad. He has also been invited as guest lecturer by business schools and universities (NTUA, Economic University of Athens, ALBA etc.) He has been member of the BoD of the Hellenic Venture Capital Association and he is also elected member (2001-today) of the BoD of the Technical Chamber of Greece (the largest scientific association in Greece).

He holds a Masters degree in Mechanical Engineering from National Technical University of Athens and an MBA from Cass Business School (London).
Topic will be announced soon
Papadopoulos Panos
Founder & VP of BugSense
Panagiotis Papadopoulos is a co-founder and VP of Product at Bugsense. Prior to that he has a 5 years experience in startups and research programs. He is a graduate of Athens University of Economics and Business and tool Leadership courses in Mumbai, India. He is an avid networker and hard core geek. When not busy running his startup, he organises event that bring together the technological scene of Athens (or getting inspired in San Francisco).
Is a laptop with Internet connection all you need?
We often hear that all you need to make a global business is a laptop and an Internet connection. Although there is a dose of reality bootstrapping your business to global sales is not that simple but it's not a far fetched dream. You should travel, network, analyze your market and find partners but at the end of the day a laptop with Internet connection is what you will need.

Learn how we boostrapped Bugsense from $0 to +$100,000 in less than 12 months without being a Stanford graduate.
Papaioannou Dimitris, Ph.D
Country Manager Greece & Cyprus at US Market Access Center
Dr. Dimitri Papaioannou is Managing Director of Exelon Partners, a firm specializing in new venture creation & international expansion for knowledge-intensive industries; founder of Energaia Partners, which is focusing on fund-raising for technology, energy and infrastructure projects; and Country Manager for the US Market Access Center in Greece & Cyprus (US MAC), a leading Silicon Valley incubator.
During his career Dimitri worked for CIVITAS-Ketchum as General Manager (SE Europe), responsible for finance, operations, IT and human resources, as well as the firm's marketing efforts, Philips Semiconductors – now NXP (Netherlands & Silicon Valley) in marketing and supply-chain management (Netherlands), the Philips Research Laboratories (NatLab, Netherlands), performing research for the Medical Systems Division and is principal inventor of 17 patents in medical optical imaging for breast cancer detection, the Philips Optoelectronics Center – now part of JDS Uniphase (Netherlands), on characterization of DFB and DBR diode lasers, Fairchild Semiconductor (US) in strategic marketing, SAP (Greece) in ERP implementation & training, and consulted for KLA-Tencor and Velocium (TRW startup), while with PRTM – now part of PricewaterhouseCoopers, as well as for Osprey Ventures in Silicon Valley.
Dimitri is holds a Ph.D. in Physics from the University of Virginia and an M.B.A. from Cornell University.
Global expansion with base Silicon Valley
Silicon Valley drives developments in many industry sectors and startups active in those sectors include it at some point in their business development effort. The US Market Access Center (US MAC) helps non-US companies expand globally, with epicenter Silicon Valley. US MAC collaborates with startups, governments and non-profit organizations and has 60+ current resident entrepreneurs, 40+ non-resident clients and 90+ mentors worldwide, in ICT, Internet and CleanTech. Partners of US MAC include Sand Hill Angels, the Band of Angels, Bank, Silicon Valley Bank and Bridge Bank. Our organization implements Kauffman FastTrac programs and Microsoft BizSpak.

In the last 2 years 22% of US MAC's startup clients raised Venture Capital investment and received government grants worth over $85M, 38% generated US revenue of at least $1M and 25% were acquired by US corporations. We have active programs in Europe, Asia and Latin America and in the last 17 years we have helped 800+ companies in their effort to expand globally.
Persidis Andreas, Ph.D
CEO of Biovista
Dr. Andreas Persidis received his Doctorate in Artificial Intelligence (AI) from Strathclyde University in the UK. In the twenty-five years since graduating, Dr. Persidis has built technology development teams at EU corporations in the engineering, software and telecoms fields. As the co-founder and CEO of Biovista, he has developed the core team that has built the Biovista discovery engine as well as raised funding from the private investors and other sources to support Biovista's development.

Dr. Persidis has conducted research in the fields of machine learning and applied Artificial Intelligence, which has led to the launch of international research projects and has been published in a number of international technical journals. He has also managed on behalf of the European Commission a roadmap study on systematic innovation.

Dr. Persidis is an expert reviewer and evaluator for the European Commission and the Austrian government in the areas of IT and the life sciences and is the President of the Hellenic BioCluster (HBio). He is listed in the International Who's Who directory, has published extensively in international journals and is an invited speaker at forums on innovation and export oriented high-tech companies. He speaks Greek, English and French.
Biovista: Leading the emergence of a new sector in the life sciences and healthcare industry
It is not everyday that a new sector is created, especially in established industries such as healthcare. The difficulties are many including establishing awareness, proving the technology and challenging or replacing the status quo. these difficulties are substantially increased in the case of highly regulated and slow moving industries such as healthcare, and even more so if the company introducing the change is a small entity. The presentation focuses on Biovista, a leading player in the drug repositioning sector, its strategy for establishing the sector and itself and the lessons learned to date on aspects such as technology, business strategy and financing.
Pilitsis Loukas
Head of VC-PE Group Piraeus Bank, CEO Piraeus Equity Advisors
Fund Manager of PJ Tech Catalyst
Mr. Loukas Pilitsis is the head of Venture Capital and Private Equity for Piraeus Bank and CEO of Piraeus Equity Advisors. Piraeus Bank is one of the top Greek financial services institutions, with strong presence in CE and SE Europe, along with presence in the US and London.
Mr. Pilitsis joined Piraeus Bank in early October 2009. Previously, he was with State Street since 1995.

State Street is a leading global financial services provider serving some of the world's most sophisticated institutions, with operations in 25 countries.
Loukas held senior positions in investment banking, corporate venture capital & private equity, strategy development and risk management in Boston, US and London, UK.
His most recent role with State Street was the Pan European Chief Administrative Officer, European Executive Board. In that role, he was responsible for Pan European strategy development, M & A and P.E. supervision and co-management of the European corporate functions.

Loukas holds a law degree from Athens University Law School, an LLM from Boston University Law School and an MSF from Boston College, both in the US, and he is a graduate of the Executive Development Program from the Wharton School of University of Pennsylvania, USA
Topic will be announced soon
Rizopoulos Yannis
Journalist of Pathfinder
Yannis Rizopoulos was born in Athens and studied Electronics, yet even as a student he started working in the Media sector. He has worked for many years in "Kathimerini" first as a member, then as the head of the Foreign Desk, as well as in "Naftemporiki" and "Sunday Eleftherotypia" newspapers, focusing on Technology and Innovation issues. For at least three decades, he has served as editor-in-chief or member of the staff in dozens of magazines on a wide area of subjects and he has also many years of radio and television experience. Five years ago, he joined the portal "Pathfinder" as the creator and editor of the specialized section "Technologein" (http://technologein.pathfinder.gr) where he has already produced more than a hundred multimedia presentations on innovative tech solutions and best practices.
Coordinator of the 2nd panel (22/6)
Sanchez-P. Jorge-A., Ph.D
Director, Strategy and Development of Corallia Clusters Initiative
Jorge-A. Sanchez-P. has received a Dipl.-Ing. and a Dr.-Ing. Degree in Electrical and Computer Engineering (NTUA) and a Master's Certification in Program/Project Management (Stevens Institute of Technology). He has held professional appointments as a scientific consultant to AT&T Bell Laboratories in the USA, as technical manager at Lucent Technologies in the Netherlands and as a European & Regional Advisor in the Greek Research and Technology Network (GRNET). He has served as a consultant for the European Commission, Governments (Science Foundation Ireland, GSRT Greece, OP for Competitiveness Greece, OP for the Information Society Greece), the European ICT Association (EICTA), the Trans-European Research and Education Networking Association (TERENA), various telecommunications companies and venture capital groups. He has served in the Board of the Central and Eastern European Networking Association (CEENet), was a founding member of the eInfrastructures Reflection Group (eIRG), as the Greek National Expert on Research Infrastructures for FP6, at the Computing and Data Treatment Group of ESFRI and at the Scientific Technology Options Assessment (STOA) Group of the European Parliament. He is a co-founder and Director for Strategy and Development of the Corallia Clusters Initiative, the national organization that promotes the development of innovative clusters in specific technology sectors in Greece. He is a co-founder of JNP a technology and innovation management consulting company. He is currently, also, the Coordinator of the European eInfrastructures Observatory, National Representative at the European Clusters Alliance, Member of the Advisory Board of the European Cluster Observatory, Member of the European Cluster Managers' Club and Benchmarking Expert at the European Secretariat for Cluster Analysis.
Corallia is the first organisation established in Greece for the structured and systematic management and development of clusters, with the strategic aim to develop cohesive and productive innovative ecosystems within which actors operate in a coordinated manner, in specific sectors and regions of the country, and where a competitive advantage and export orientation exists. In those clusters, Corallia acts as Cluster Facilitator implementing specific support actions, which involve all innovation ecosystem actors, including industry, academia, research labs, venture capitals, business angels, regional and central governmental stakeholders.

Corallia has supported the development of highly-specialised clusters in knowledge-intensive thematic sectors with a strong exports-orientation, possessing examples of success stories, such as the mi-Cluster (microelectronics), the first innovation and multi-awarded cluster in Greece, and the si-Cluster (space technologies and applications) and gi-Cluster (gaming and creative content), two emerging and promising industrial innovation clusters in Greece. Additionally, Corallia has contributed to the kick-off of clusters in other sectors and has performed preparatory actions in other promising areas.

From this pioneering activity and extensive interaction with more than 150 startups in the aforementioned sectors in Greece we have identified 10 factors that contributed to the development of the most successful of them. Those 10 factors or lessons learnt will be unveiled in this presentation.
Skrekas Nick, Ph.D
Author, Economic Analyst and International Lawyer
Dr. Nick Skrekas has an international background in legal practice and investment analysis, and leverages this expertise to provide coverage for the foreign press on critical issues of the European and Greek crisis. With postgraduate qualifications in law, applied finance and economics he has authored two books for Thomson Reuters IFR on PE in Emerging markets and Investing in Distressed assets and debt. He has taught seminars across the world for Euromoney Legal to investment bankers and solicitors on issues like mergers &acquisition, project bonds, due diligence, cross border securitization and corporate finance. Nick has also acted as lead expert in EU programs in Eastern Europe. He served as Athens Bureau Chief for Thomson Financial, and has written extensively for Dow Jones Newswires and The Wall Street Journal. Nick regularly provides cutting edge comments on global TV for channels like Russia Today and as needed on CNN and also often contributes analytical and opinion pieces to the ABC, always abiding by the highest editorial and ethical standards. Today he is focusing on producing and presenting a weekly English language program titled "Greek Business Today" on a major Hellenic satellite channel for broadcast to more than a million strong international audience.
Coordinator of the 2nd Round Table (22/6)
Spirtounias Elias
Executive Director, American-Hellenic Chamber of Commerce
After graduation from the School of Mathematics of the University of Athens, Elias Spirtounias completed his graduate studies at the School of Electrical Engineering (M.Sc. degree and Ph.D. studies) at Boston University. During his residence in the United States, he participated as a Research Engineer in several programs in co-operation with other organizations and companies such as NASA, MIT, UNH, working mainly in the fields of analog and digital electronics circuits design and applications.

He returned to Greece in 1992 and after completing his military service in 1994, he held the position of Technical Director for the subsidiary of the Italian company Citec SpA., a company specialized in the design, production and application of voice and image processing systems. From 1997 until February 2009, he worked for the Foundation of the Hellenic World, a major Greek non-profit cultural organization starting as a Construction Supervisor and continuing as a Director of the Cultural Center 'Hellenic Cosmos'. During his tenure, he contributed significantly to the expansion, development and operation of the Center and its establishment as one of the most known cultural sites in Greece and abroad. From March 2009, Elias Spirtounias holds the position of Executive Director of the American-Hellenic Chamber of Commerce.
Conference Opening (22/6)
Theoharakis Vasilis Ph.D
Chairman of the Board of Nanophos
Vasilis Theoharakis is the Chairman of the Board and co-founder of NanoPhos S.A. NanoPhos S.A. manufactures nanotechnology-based material that make surfaces water repelling, antistaining, self-cleaning and even thermal insulating. The company has grown rapidly to address the needs of the building industry internationally. Its products can be found in more than 25 countries including the UK, Japan, Norway, Sweden, France, Italy, Greece, Cyprus, Saudi Arabia, UAE, India, New Zealand, Mexico, Turkey, Russia and China.

He is also an Associate Professor of Marketing & Entrepreneurship at ALBA, Greece and a Senior Lecturer at the Aston Business School, UK. He holds a B.Eng. (honours) and an M.Sc. in Electrical Engineering, an M.B.A. (with distinction) from NYU, and a Ph.D. from the University of Warwick. He has taught at the University of California, Berkeley and Golden Gate University.

Vasilis has spent several years in Silicon Valley at senior level marketing positions with high-tech startups and companies such as 3Com. He started his career as a research engineer with an expertise in optoelectronics at IBM's prestigious T.J. Watson Research Center where he won the Research Division's Award. Vasilis' academic research focuses on strategic marketing, new product development and entrepreneurship. He was chairman and is currently board member of the European Business Plan of the Year Competition (EBPYC) Foundation. His student teams have won the EBPYC three times and he holds the best overall record in Europe as a coach at the competition.

His has published in leading academic journals such as International Journal of Research in Marketing, Research Policy, Journal of Product Innovation Management, Marketing Letters, Journal of Business Research, Industrial Marketing Management, Review of Marketing Science, Communications of the ACM, Contemporary Accounting Research, Journal of Financial and Quantitative Analysis, Journal of Operations Management, The American Statistician, Journal of the European Economics Association and IEEE Network. He is among the most downloaded authors worldwide on the Social Science Research Network (SSRN).

Vasilis has extensive experience consulting national and international firms and is actively involved in executive education.
NanoMaterials Made in Lavrion?
Tsigos Dimitris
Founder & CEO of Virtual Trip
Dimitris Tsigos is the Founder & CEO of Virtual Trip, a leading entrepreneurial ecosystem of 14 dynamic start-ups, 12 based in Greece, one in Madrid, Spain and one in Akron, Ohio, US. The Virtual Trip entrepreneurial ecosystem is the evolution of the first successful Greek student start-up, founded in September 2000 at the Science and Technology Park of Crete. Since the end of 2009 Virtual Trip is a Gold Member of EBAN - The European Business Angels Network as an early stage investments fund.

Dimitris received a BSc in Computer Science from the Department of Computer Science, University of Crete, in January 2001 and an MBA from the Athens University of Economics and Business, Department of Management Science and Technology, in December 2005. He has been guest researcher at the Computational Vision and Active Perception Laboratory of the Royal Institute of Technology, Stockholm and member of the Networks and Telecommunications Group of the Institute of Computer Science at the Foundation for Research and Technology, Hellas.

In May 2006, Dimitris was nominated the Special Prize of the University of Crete for Continues Entrepreneurial Development and he served as President of the Hellenic Informatics Union from May 2007 to April 2010. In July 2008 he was elected President of the Hellenic Federation of Young Entrepreneurs Associations and in November 2009 Vice President & Treasurer of YES - European Confederation of Young Entrepreneurs. In February 2010 he was one of the co-founders of the "Mediterranean, Africa and Middle East Young Entrepreneurs Network".
Coordinator of the 2nd panel (21/6)
Veremis Marcos
President and Founder of Upstream
Marco is Upstream's President and the company's co-founder. Marco drives Upstream's corporate development as it continues its expansion into new geographical and product areas and acts as Chairman of the Board. As an experienced marketing strategist at leading advertising agencies Grey Advertising, McCann-Ericsson and DDB in London, Marco developed global and pan-european communications strategies for brands such as Nestlé, Coca-Cola, Sony and SmithKline Beecham. Marco holds a Bachelor of Arts in Politics and International Studies from Warwick University and a Masters of Philosophy in European Studies from Oxford University.
Building an international technology company in Greece
Upstream's experience in building a 99% export driven technology company in Greece whilst having over 70% of its staff in Greece.
Voulgaris George, Ph.D
coLab Igniter Director
George has over 10 years of multidisciplinary experience in technology, commercial, research, sales, product & project management, product development and operations positions both in corporations and start-ups. He is currently a Business Partner with VisionMobile and an Advisor Partner with two technology start-ups.

He has served as an Invited Lecturer on Entrepreneurship and Business Models at UniCT and a part-time Lecturer at the University of Glamorgan in the subjects of Computer Networks (Cisco Academy), Programming and Computer Architecture & OSes and an. He is an Invited Mentor at LaunchHub Seed Accelerator and a speaker on Developer Ecosystems and Business Models at the University of Oxford.

George holds a Ph.D. from the University of Glamorgan on Content-based Image Indexing and Retrieval, an MSc in Communications Systems & DSP from the University of Bristol and a BEng (Hons) in Electrical and Electronic Engineering from Cardiff University.
Creating Value from Day one: Trends in the Entrepreneurship Industry
The Entrepreneurship Industry has gained great momentum in the last 5-7 years as products, services, training and mentoring programs sprung one after the other looking for a piece of the high-risk investment capital pie. From books to full-fledged one-year courses, aiming to fill the education gap left by MBA programs on the subject of how to build a new start-up from scratch, and from accelerators-in-a-box to on-site year-long incubation and micro-investment programs, promising to fill the experience gap of young teams who want to become the next facebooks. >From a lack of choices a few years back, to an abundance of options today, it is evident that the new generation of start-ups are born in a new playing field affecting all the benefactors and the beneficiaries. So what are the key trends of this disruption-in-the-making?